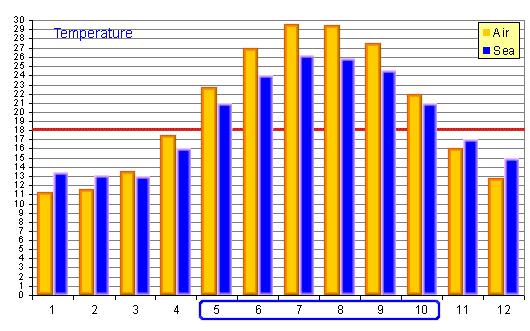 The Makarska Riviera is located in Central Dalmatia. It belongs to Split - Middle Dalmatia County on the Adriatic Coast.
The sea in this area is famous by its natural high salinity rate and crystal dearness.
In short, this part of Croatia has the natural beauty as one of its features ( besides numerous and historical sites ). The calm Mediterranean climate with long, hot summers, mild and short winters without fog is truly a gift of God. Over the any given year, more than 270 days are sunny.
Parking-lots next to accommodation units are free of charge.
We wish you a safe journey.